Welcome to
The UK's national Austin Healey Club
Advice to Club Centres & Member in respect of the Corona Virus (COVID-19)
The Club National Executive ("NEC") at its regular bi-monthly meeting held on the 15th March 2020 discussed and resolved to issue strong advice to all members and Centres of the club to minimise the risk to our members whose demographic age profile (probably in excess of 50% of the club are over or approaching 70) falls substantially within the categories of person at most risk from contracting the virus .
Our Chairman Reflects On His Time On Covid Ward
Most of you will know that our club chairman, Tony Curran, has been in hospital suffering from the effects of Coronavirus. Thankfully he is now back home with his family. Tony was recently interviewed by ITV's Granada Reports about his time on the Covid Ward at Leighton Hospital. You can watch the full interview on itv.com.
In light of the current Coronavirus restrictions, we are pleased to announce our first ever virtual event, an online concours competition for all Healeys.
As with traditional concours, cars will be entered into classes and the best cars in those classes will be chosen by the judges. Unlike traditional concours, you enter you car by uploading a set of photographs showing the car from various angles (examples on the entry page). Additionally, you can enter as many vehicles as you like, but each vehicle may only be entered in a single class.
So if you feel like getting your polishing cloths out and having a bash, then head over to the members' area to see what is required and get photographing.
For those of you who do not yet have a members' area account, please register for one. Provided you are a member of the club, it is entirely free, all we need is an email address. In addition to being able to access the concours, you also get access to back issues of RevCounter for the last 45 years and a wealth of other useful information.
See the Concours Event page for full details. The event is open until the 31st July 2020.
Update: By popular demand we have now added a "Re-creation Class" for IOW and HMC cars.
This event has been further postponed by the event organisers until 26-28 March 2021
The Practical Classics Classic Car & Restoration Show is the show to attend to kick-start the classic car season. Whether you are looking to ignite your passion to a finish restoration project or simply want to reminisce with family and friends over the beautiful completed classic cars on display, you should join us at the NEC Birmingham in March.

The event brings together 1300+ cars on display, 170+ car clubs representing a wide variety of marques and models; 350 exhibitors and autojumblers including restoration companies, services providers and product suppliers; car auction, celebrities, car competitions and practical workshops on restoration skills.
Discount code and further details of the show are available in the Member's Area (login required).
Jul 2021

16-18

International Healey Weekend 2020
This event has been postponed due to the current COVID-19 outbreak. Participants will be contacted directly with further details.
We are pleased to announce that the new dates for International Healey Weekend will be the 16th, 17th and 18th July 2021.
Further details will be given nearer the time.
You can now find your local Noggin and Natter using our interactive map view.
Each of our centres have regular meetings throughout the UK, where members can come along and chat about all things Healey. If you're puzzling over what insurance to get, where to obtain that vital spare part, want ideas for runs out, come along and have a natter. If you've never been before, it's worth dropping a line to the organiser to let them know you're thinking of coming.
And with the summer months now upon us, it also gives a good excuse to get the cars out and blow the cobwebs off.
Here you will find the details of traders who offer discount to members of the Austin Healey Club.
Check out the discounts on offer and how to claim your discounts on our Discount Corner page page under the Market Place menu item above.
To claim your discount, you may have to give your membership number, show your membership card or give a specific discount code. The discount codes are available in the Members Area only!
Currently discounts are also offered by Adrian Flux Insurance, ClassicLine Insurance, Longstone Tyres, Equipment4Garages, TMS Motorsport and Kimberley Media.
We have also just added an offer of a 15% discount from PowerLite and a 10% discount from English Wheeling Courses.
Our extensive archive of RevCounter magazines has been expanded through the ages to include issues from 1972 to 1999, allowing you to delve back into Healey history and see what we got up to "back in the day".
A big thanks to Jim Palmer for his dedicated efforts in making this possible.
To make this vast repository more useful, the new archive has been made searchable, so if you are looking for a person or an event, you can now search for it and see a list of issues containing that text along with a snippet of context information.
We are now offering logoed facemasks in our Regalia Web Shop. These are available in black or white.
We also have a new range of ladies and gents clothing, hats, umbrellas and more. Clothing is available in a range of sizes and colours. The shop also sells our usual stickers, badges and lapel pins.
For more details and access to the shop, see the Regalia Page.
Do you have something to sell? Are you looking for something for your Healey? Take a look in our Small Ads section for cars, parts for sale, parts wanted, books and more.
Want to advertise in the Small Ads section of the magazine and website? Details can be found on the 'Classified Ads' form. Simple ads are free for members. Photos can be added for a small fee. Commercial advertising is also available.
Bauer Magazines Members Discount
In celebration of Practical Classics' 40th birthday this year, Bauer Media are offering Austin Healey Club members a 40% discount on an annual subscription to Practical Classics magazine and its sister titles: Classic Cars, Modern Classics and Classic Car Weekly.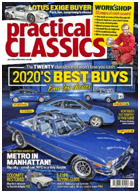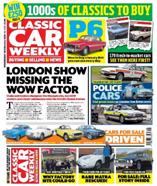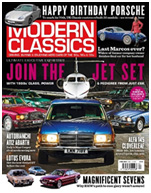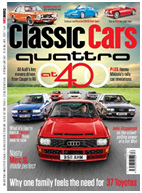 For full details, please see the members' area (login required).
Are you a UK Club member? Register & Sign in to access a whole range of technical articles, an archive of the last ten years' RevCounters or check out your membership details.
Find out more by clicking here
Did you know that the Austin Healey Club can provide members with free valuations* for insurance purposes? See more on our valuations page - click here.
* Our valuers may, in certain circumstances, need to charge nominal expenses.