Welcome to the 100 Register
My name is Peter Dulieu and I am the Registrar for the 100 Register. I have been an Austin Healey Club member since 1978 when I acquired a Frogeye Sprite which we still own. Since then I have been active in the Club running, from Director, Registration Recovery officer, Archivist to now the 100 Registrar.
I first became a 100 owner in 1990 when we purchased for restoration a BN2 from the States needing a complete rebuild.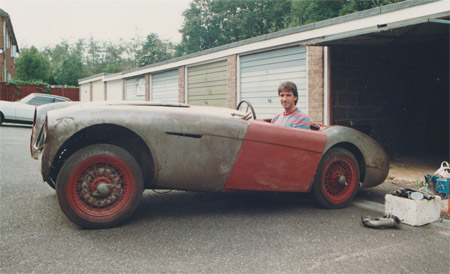 1990 - a bit of a basket case!
Work pressures ensured this restoration never really took off so when an offer from a Swedish Club member to take the BN2 off our hands arrived, we decided to look for a complete and ready to run 100.
Why a 100? Putting it simply, the most beautiful, unadorned body, light to drive and easy to maintain! After a short look around (2004) we purchased LPM 100 (BN2) from Peter Healey who had owned her since the 80's.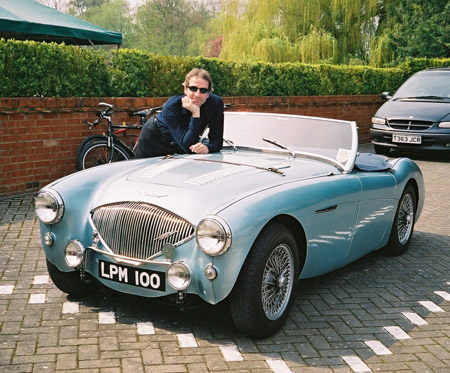 2004
A bit of fettling and she was ready for many long tours at home and abroad. LPM is used regularly all year round (almost) for events both local and nationally.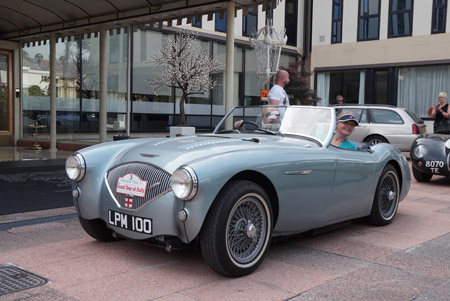 2019
The 100 Register has been in existence since the 1970's when John Wheatley commenced compilation of all surviving 100's. Phil Bawn, Dave Heathcote and then John Harper took on the Registrar roles finally arriving with me this year.
The aim of this Register is to record and maintain details of all the 100 marques still in existence, not just in the UK but throughout the World. With the development of our new Austin Healey Club data base and online capabilities, this will encourage owners to let us have details of their Healey 100's.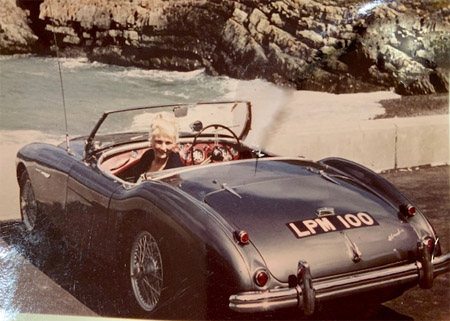 1967
I was able to put together the history of LPM100 from the 1960's when the previous owner contacted the Register Secretary to trace her. The Registrar was able to put me in contact with this previous owner who supplied me with photos and stories of their adventures in LPM.
This Register covers all 100 variants, be they BN1, BN2, 100S and 100M, both left and right hand drive. The register actively communicates with fellow Austin Healey Clubs overseas to ensure we keep the records updated when a 100 is sold, scrapped or details altered. This will assist past owners who wish to find details of their old Healey or new owners wishing to find any history of their new purchase. Additionally this Register will assist people in confirming their car's history and provenance.
Ultimately, this will help to build up a history of the marque for the future.
Peter Dulieu